Dexamethasone and Cytokine Storms
10/12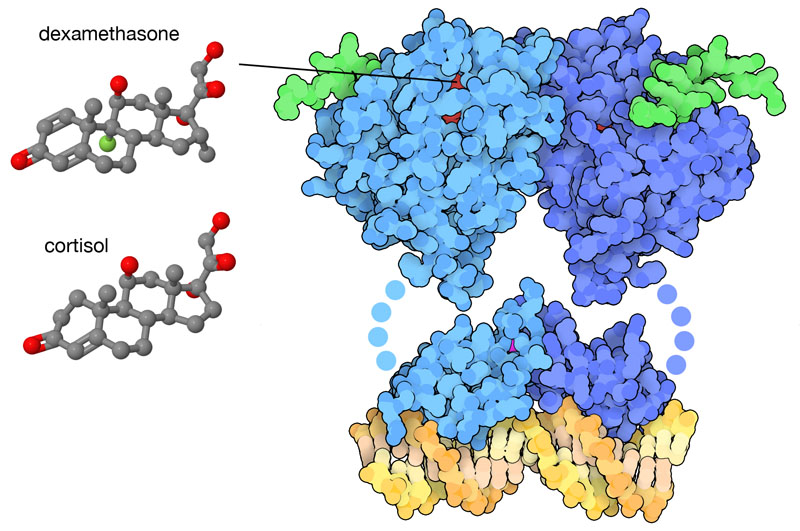 Dexamethasone and cortisol (left) bind to the glucocorticoid receptor (blue, right) and cause it to bind to DNA (yellow, bottom right). The small protein chains shown in green are fragments of the TIF2 coactivator protein.
A new article, Dexamethasone and Cytokine Storms, describes how to prevent too much of a good thing during SARS-CoV-2 infection.
Written by Molecule of the Month creator David Goodsell, this article is part of a PDB-101 series called Resources to Fight the COVID-19 Pandemic that provides an introduction to how the biological macromolecules in the PDB are driving research and discovery related to SARS-CoV-2.