Integrating PDB Data with NIH Common Fund Data Resources
07/21
RCSB PDB has integrated three-dimensional structural information with 3 new resources that fall under the umbrella of the NIH Common Fund Data Resources. Ultimately, this integration is expected to enable investigation of novel biological questions, and promote a more complete understanding of human health and disease.
Relevant PDB structures are now linked to individual data in PHAROS, GTEx, and IMPC.
PHAROS is part of the Integrating the Druggable Genome (IDG) project and presents integrated data for 3 of the most important drug target protein families: GPCRs, ion channels and kinases. Some of the data types it covers include: disease, phenotypic and ontologies such as the Drug Target Ontology.
GTEx is a public resource for the study of tissue-specific gene expression and regulation.
IMPC covers data related to mouse phenotypes, as part of an international effort by 19 research institutions to identify the function of every protein-coding gene in the mouse genome.
Data are accessible from individual Structure Summary pages and Advanced Search.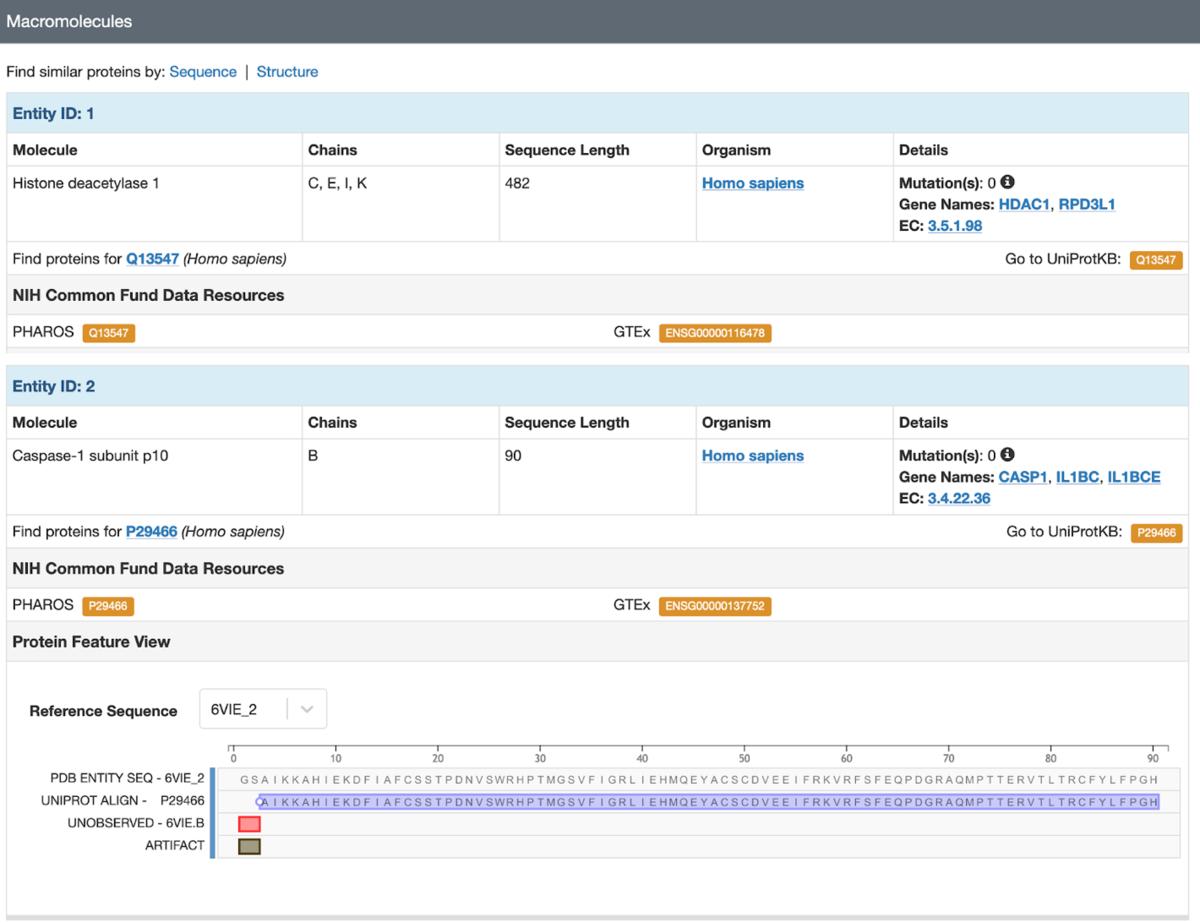 The Structure Summary page for PDB structure 6vie (Structure of caspase-1 in complex with gasdermin D) links to corresponding pages at PHAROS and GTEx for Entities 1 and 2, and to IMPC for Entity 3.

Searching PDB entries that have a mapping to these 3 NIH Common Fund data resources is possible in the
RCSB.org Advanced Search User Interface
by selecting Attribute:
Linked External Resources
and
UniProt-mapped Resource
.
This work was supported by an NIH Common Fund Data Use Award intended for Enhancing Utility and Usage of Common Fund Data Sets.