Molecule of the Month Reaches 200
08/02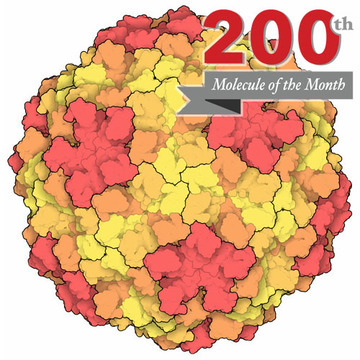 August's feature on quasisymmetry is the 200th installment of Molecule of the Month.
Since January 2000, this series has explored the structure and function of biomacromolecules from AAA+ Proteases to Zika Virus. Each installment includes an introduction to the structure and function of the molecule, a discussion of the relevance of the molecule to human health and welfare, and an interactive 3D view.
New features are published each month at RCSB PDB and PDB-101, with an archive of articles translated into Japanese available at PDBj. The full archive of articles provides a powerful tool for exploring biology.
Written and illustrated by David S. Goodsell, the Molecule of the Month has provided an easy introduction to the RCSB PDB for teachers and students around the world. Materials from the series have been used by many textbooks, magazine and journal articles, and other publications. His image of Ebola Virus Proteins was selected as the overall winner of the 2016 Wellcome Image Awards and highlighted by the FASEB BioArt Competition.
Several resources have been published at PDB-101 to help celebrate this milestone: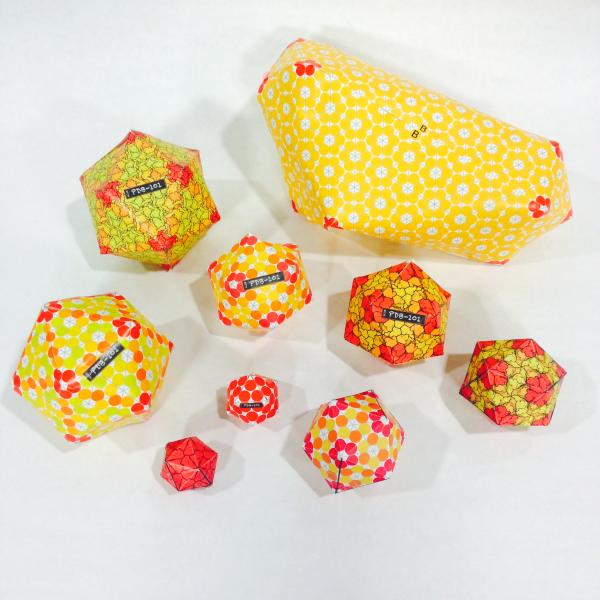 Quasisymmetry in Icosahedral Viruses activity page
Feature on Molecule of the Month creator David S. Goodsell from the Wellcome Collection.