Cast Your Vizzies Vote For RCSB PDB
11/29
NSF and Popular Science host the Vizzies Visualization Competition to recognize some of the most illustrative and impactful visualizations from the worlds of science and engineering.
Expert judges select a winner in five categories: Photography, Video, Illustration, Posters & Graphics and Interactive. People's Choice winners will be determined by public votes.
RCSB PDB visuals are in the running in two categories:
Illustration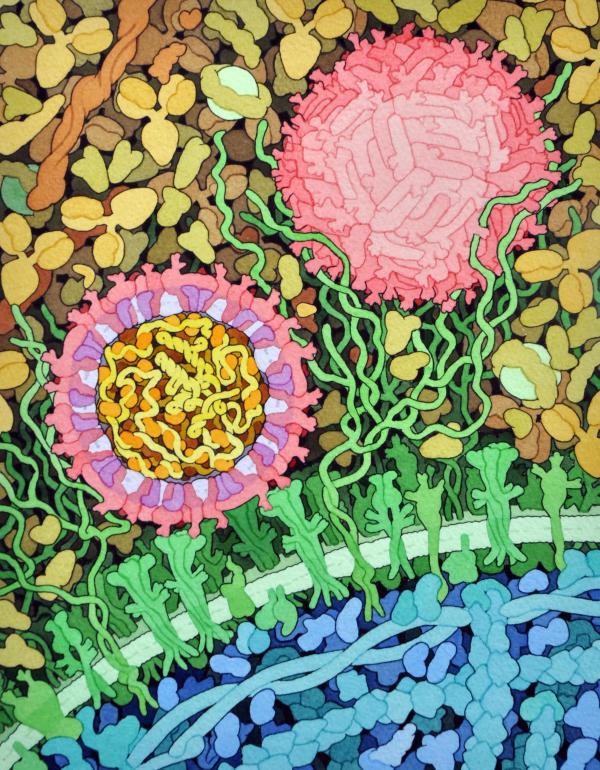 Illustration Entry Title: Zika Virus
In the Illustration category, vote for David Goodsell's watercolor of the Zika Virus featured in the Molecule of the Month.
Video

Stills from Video Entry: A Molecular View of HIV Therapy.
Watch the full video at the Vizzies.
In the Video category, vote for Maria Voigt and David Goodsell's video A Molecular View of HIV Therapy.
Voting closes on Sunday, Dec. 4 at 11:59 p.m. PST, so cast your vote now.