Education Corner: Inktober SciArt
02/08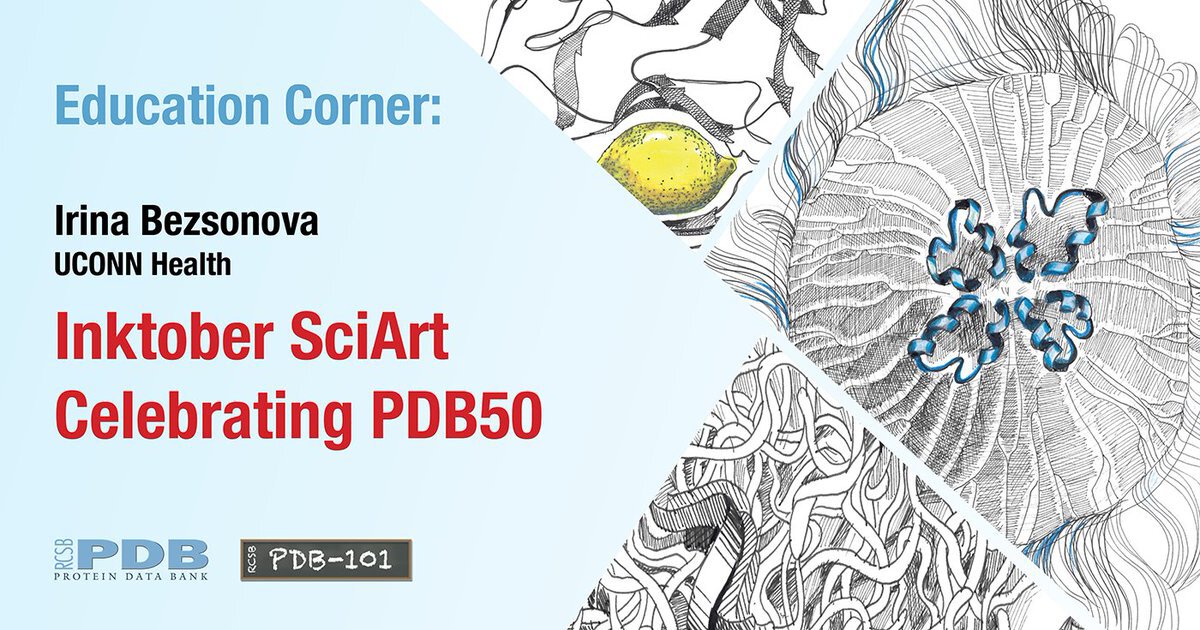 Sign up to receive electronic updates each quarter.
The Winter 2022 issue of the RCSB PDB Newsletter is now online.
Irina Bezsonova (UCONN Health) describes how she created Inktober SciArt Celebrating PDB50. Images of her amazing PDB-inspired drawings are available for download.
Other articles in this issue a recap of PDB50 events and activities; 2021 Statistics; the new PDB Citation MeSH Network Explorer, and more.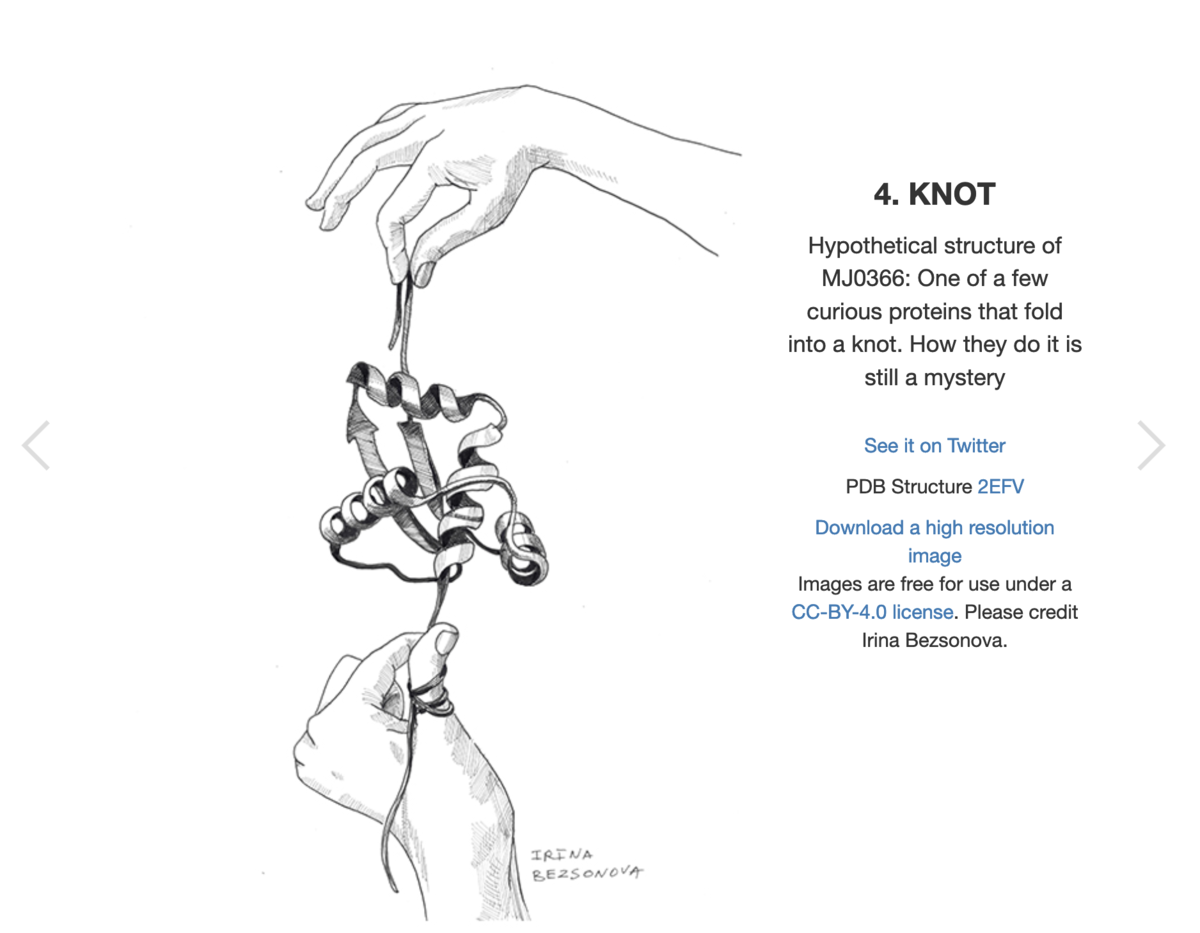 Published quarterly, each
Education Corner
describes of how community members use the PDB and related resources.
Contact
info@rcsb.org
to contribute.